PCR Test at St. Luke's Clinic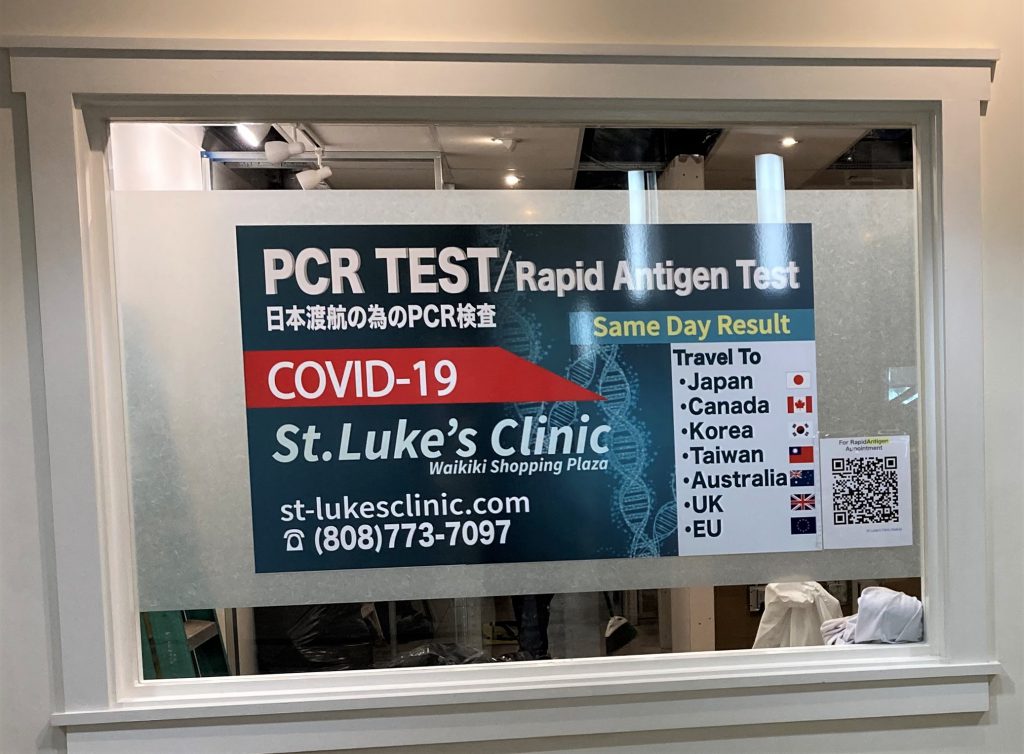 As Japan transitioned from COVID-19 Level 3 to Level 2 on April 1, 2022, more travelers are being welcomed back. Starting from the beginning of April, 2022, the quota of travelers has increased to 10,000 a day. While tourists are still barred from traveling to Japan, foreign business travelers and students can now return to Japan, given they have a proper visa. In addition, a negative COVID-19 PCR test is still required. The test must be taken at an approved PCR testing provider. The PCR test must be taken within 72 hours prior to boarding your flight to Japan. 
St. Luke's Clinic in Waikīkī is an approved PCR testing center. Serving both English and Japanese speaking clients, St. Luke's Clinic can conduct examinations in both languages. The regular retail price is $188.48 including tax. Book with Kintetsu International Hawaii Company to receive a special rate of $148 including tax. 
To make a reservation, please call click here.(move to Japanese site)