Travel from Hawaii to Japan on JAL with Added Complimentary and Discounted Services
JAL Hawai`i to Japan

"Limited time offer"




A safe trip with free, discount, and compensation campaigns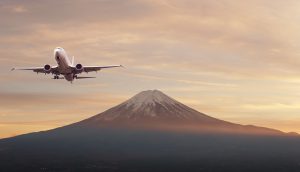 ---
◊Enjoy a safe trip with a "free" reservation change fee
The campaign period has extended!
We will accept the tickets that is issued anytime until March 31, 2022.
JAL accept your flight change for free (international fares currently on sale) so that customers can make reservations without worry.
* Fares and rules may change as a result of flight changes.
---
◊
JAL COVID-19 Coverage
For a limited time, all international passengers will be provided with a service that guarantees medical expenses, inspection expenses, and quarantine expenses when the PCR test is positively judged when traveling.
【Target boarding period】 By March 31, 2022
---
◊
Hawai`i Line Excess Baggage Free Check-in Campaign
Passengers with eligible tickets can check in excess baggage free of charge, both one way and round trip.
【Target boarding period】 By April 30, 2022
---
◊Travel with your family
Infant and child fares will continue to be available on Hawai`i flights.
Please use it when traveling with your family, such as returning home or returning to Japan temporarily.
---
◊
Discount for baggage delivery service
You can use the baggage delivery service between the airport and your home at a discounted price.
【Target period】 By March 31, 2022